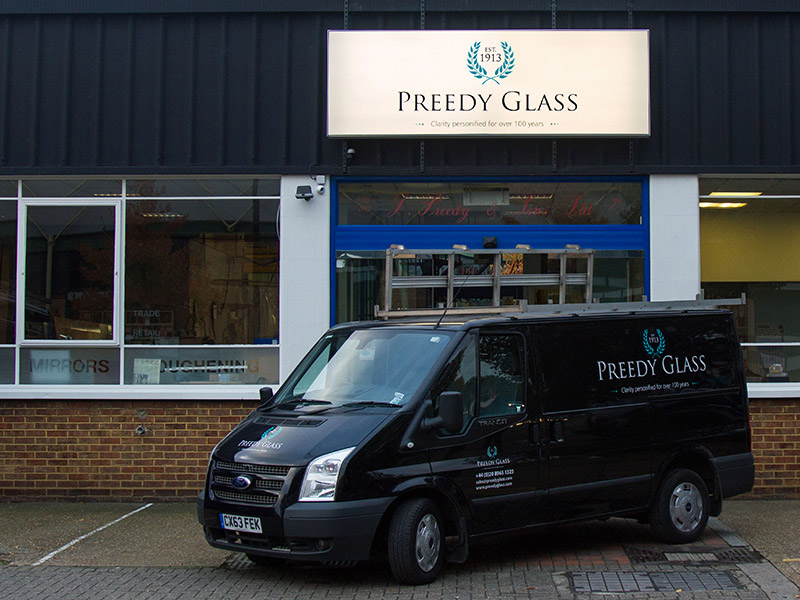 Aftercare measures should be considered before your purchase to ensure that you receive the highest quality product, as we can apply coatings and films to your glass, increasing its aesthetics and longevity.
Our glass professionals can advise you on the correct treatments, depending on the environment and function of your glass.
Should you encounter a problem at any point in time after installation, our dedicated staff will be happy to help and advise you.
Tins of our famous professional glass cleaning product are available for our customers to buy to keep your glass and mirrors looking sparkling new.