Glass & Mirror
Natural light has proven vital to our well being and general outlook, and what better way to introduce it into your property than with the increased use of glass? For a striking and contemporary feel, be it commercial or residential, our current collection of exclusive glass and glazing products will appeal to those with the most modern of tastes. Our sliding glass doors, shower enclosures, mirrors, and painted or unpainted glass splashbacks and worktops create a high-class feel in every environment.
Mirror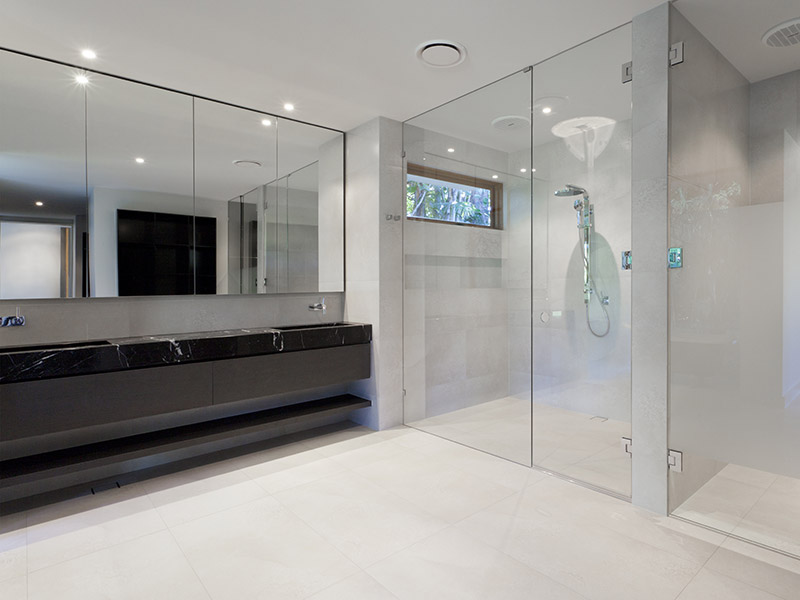 Mirrors can be used to create the impression of space, and to maximise light sources in commercial surroundings, including shops, hotels, offices and showrooms, or in the residences of our private customers. The options available are extensive, including diffused, acid-etched, tinted alternatives, and specialist products such as Spymirror. The emphasis, however, is always to provide frameless mirrors of the highest quality and to meet the needs of our consumers, whether that means purchasing an entirely new mirror or authentically replacing a single piece of mirrored glass in a treasured heirloom.
Today, low-iron mirror is a recent addition to the range. It has more clarity and reflective qualities than standard mirror, enhancing the true colours of its surroundings.
Click here to view our range of tinted and specialist mirrors
Sliding Glass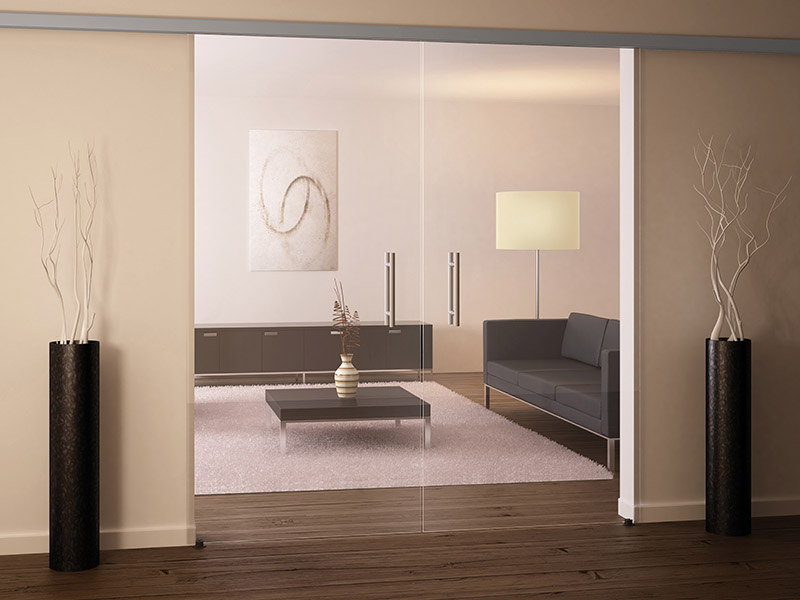 For the ultimate contemporary feel and use of natural light, Preedy Glass can produce and fit sliding glass doors in your commercial or residential property, giving any room a thoroughly modern edge. Using toughened glass for extra durability, sliding doors are space-saving and are typically used as room dividers. For extra clarity, low-iron glass is available, or for those with privacy in mind, there is always the option of acid etching.
To complete your purchase, our glass hardware department will lend their professional support and advice on all the associated fittings tracks, clamps, handles, etc. so your doors are built to your desired style.
Painted Glass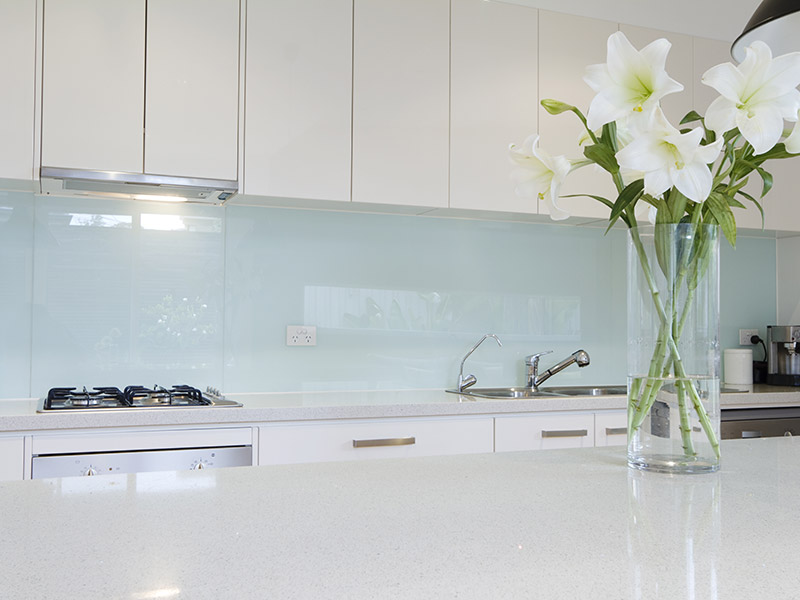 Preedy Glass can design, create and install back-painted glass for use as splashbacks and worktops in kitchens, bathrooms and offices.
Easy to clean, contemporary and seamless, we have a standard colour range of sixty colours to help you make your choice. These include inspirational sparkle and metallic finishes, and a new chrome paint, which replicates a mirror. If you can't find exactly what you are looking for, we can colour match to most colours of your choice from a supplied sample or painted colour chart. Low-iron glass is used for painted glass to ensure the clarity of the colour is as true as possible.
Click here to view the range of colours
A recent development is our ability to provide glass digitally printed with any image on the reverse.
Click here to develop inspirational ideas from our digitally printed designs catalogue.
Shower Enclosures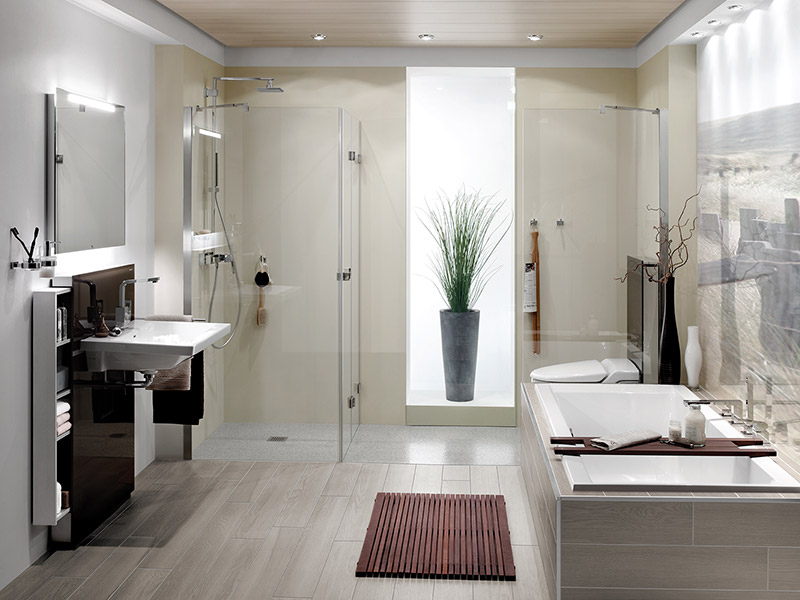 Shower enclosures can be designed and constructed for use in bathrooms of any size and shape, from the small and slightly challenging to the expansive and palatial. Coupled with fittings from our in-house glass hardware department, such as polished chrome, brass and stainless steel, these contemporary bathing areas mean our showers are no longer a place to rush. Instead, they become a place to indulge.
The choice of glass depends on your requirements. For brilliant clarity, low- iron, 'ultra-white' glass is available or for added privacy, acid-etched glass, with its translucent finish, would be ideal. All our glass can have an easy-clean coating applied to reduce the time for cleaning.
All our products are available through our 'Supply Only', or 'Measure, Supply, & Install' service.